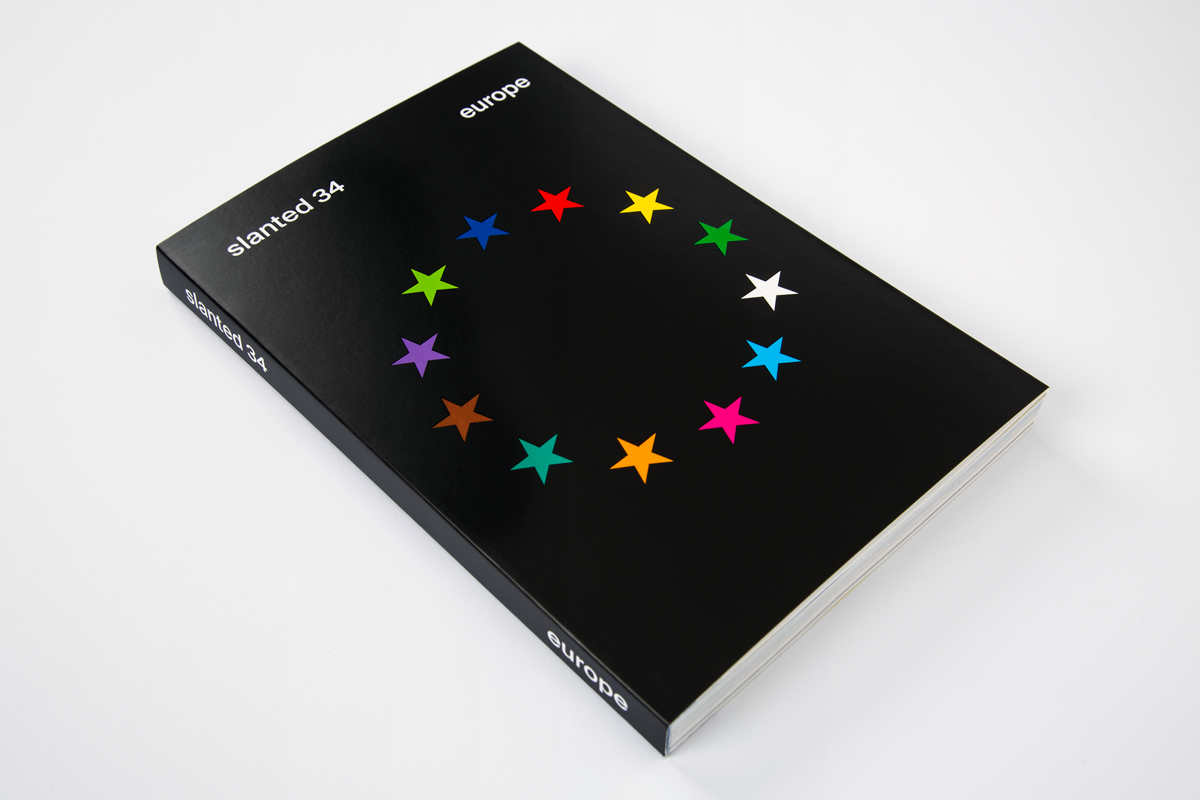 During my time at Slanted Publishers I was able to assist editing and designing the 34th issue of Slanted Magazine. My task was to contact designers, photographers, illustrators, and writers from all around Europe, to then organize their contribution. 
In the end I communicated with around 800 people, around 300 people submitted their work. 
Beyond that, I assisted with the design of the magazine. It has been a great pleasure and I do not want to miss that experience.
Slanted Magazine #34—Europe is a plea for a multi-faceted and vibrant Europe. It is an inventory, showing a comment, perspective, and feeling of creative people from all around Europe.